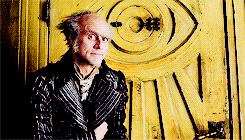 It seems as though my major project has been riddled with bad luck, like a Lemony snickets novel, we just keep carrying on. I was able to interview Vivian Gauvin, a former colleague and intern professor about social norms and bias. She is a brilliant woman who's perspectives and opinions always lead to incredible conversations. Well, after our conversation my (work) computer crashed and was sent to IT. I was told that there would be little chance I would have it back by the end of the term. Well after a little grovelling and a bit of good luck I was able to get the interview file and carry on. I thought this was going to be the end of my talk with Vivian as she is a very busy person and I knew the initial interview was hard for her to fit in.
Before we chatted Vivian gave me a book called "Is Everyone Really Equal", There were several chapters within the text that fit the idea of challenging NORMAL. One idea in particular was the idea that people are often financially motivated to fit in. For instance, when applying for a job you want the interviewer to believe you are "normal". This may mean that you speak, dress and/or act a certain way. However, for some it is not so easy. the Authors quote a study proving Caucasian sounding names get more call backs than non-Caucasian sounding names with the same resume. This may sound like something from the 1970's, but despite the changes you believe have happened in regards to social justice… this study is less than 10 years old.
Check out the video! lemme know what you think.