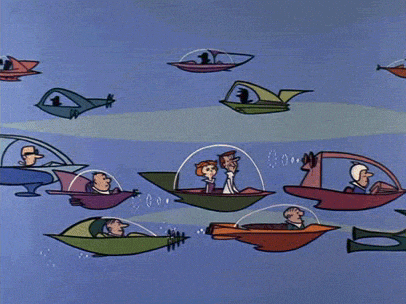 Conversations of the future have always been intriguing to me. I often wonder what the future will bring and make a conscious effort to challenge my teaching practice with a growth mindset.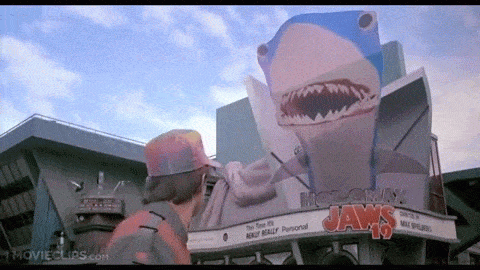 People have pondered the future since the beginning of time, this is evident in early literature and has expanded even more in modern culture. I think it is difficult to imagine what culture would be like without imagining school. School, for better or worse; shapes a large part of our early life. What would your life be like without the influence of school and the people within it? It is interesting to think just how far reaching peer relationships are, this study outlines a few examples.
Besides the writers of "The Simpsons", not many of us can predict the future. I think it is always fun to consider how our predictions of the future has evolved. For instance, with modern technology having already invented driver-less cars, would future shows still include pilots and drivers? What does it say about modern culture when most futuristic shows written are post apocalypse? Based on many of these futuristic movies, education will either be a non existent (people are literally just trying not to die), or a marvel of modern technology and Zen-like students. Not a lot of middle ground, or mention of curriculum or agricultural based calendars.
One thing is for certain, education is not developing as fast as new technology and teachers should be working hard to become as literate as possible in regard to technology and its uses in the classroom.
It is impossible to predict what public education will look like in 50 years, but there will always be a need to deliver it. I agree with the 9 things that will shape the future of education, as many of them are already being implemented now. The brick and mortar buildings most of us work in are essential to our current economy, many families rely on dual income and this leaves children with no place to go. Some of the 9 points from the article stuck out to me as a large steps away from the standard of education as we know it. The project based learning,field work and student mentoring sections in particular. This reminded me more of a tech/trade school approach. This sort of public education system is what I envision if we moved towards a system that Elon musk and many others predict will eventually happen in North America.
I believe that there will always be a need for face to face teachers, but their role in public education may look very different in the future. I think the best way we can support young learners is to teach them to be self motivated,critical researchers that are flexible to changing work/learning environments.