Introduction to guitar.
Demographics
This course is designed for to be a grade 9 survey course, this means it will be 50 hours (half a semester). Our division does 50 hour intro classes to give students exposure to a variety of different electives. This class is designed but not limited to students with little to no guitar experience.
Format
This will be a blended class with elements that are self paced and asynchronous. I chose to do a blended/asynchronous class because I believe this is a good way to cater to diverse student needs. For the online portion of this class I will be using google classroom.
Historically speaking, there have been on average 18 students per class. Something that I must be quickly do is assess student's guitar knowledge/ability, in the past I have had very diverse classrooms. Out of those 18 students, there vast differences in skill sets they bring to the class. I start the class by making three different groups, (near the end of the class there could be as many as 8 groups). For the first group there are typically 2-3 of students that would be considered "advanced" This means that they are students that can play songs and have a good core knowledge of guitar and perhaps musical theory. The second group is usually the largest, they perhaps own a guitar or have at one point tried to learn a song and/or know how to play another instrument. This is the middle group and would be the largest group, typically making up about half the class. That leaves the third group, this group usually has about 5 people in it and they have no prior musical experience. We will call this the beginner group.
The face to face part of the time would occur in a regular class format, an hour per day in a scheduled class room. Students learn about parts of the guitar, basic music theory and of course how to play the guitar. This part of the class is easy to teach as a large group, as many students have not learned a lot of guitar theory. When it comes to playing guitar, this is when grouping students based on ability becomes essential. It is not my intention to make them feel segregated, I explain that this is designed to put students into places where they can be most successful. The beginners group requires a lot of one on one teaching at the beginning of the course and often students move from the beginner to intermediate group. The intermediate and advanced group can often work together at the beginning learning new songs that we will use as a warm up song while I teach basic skills to those that need it.
The online part of this class becomes essential for the individual growth of students. I will assign individual homework assignments to students based on what would make be the next logical step in their progression. At this point I become more of a curator of knowledge I look for and find videos and other resources students can use to further their learning.
Assessments
This class will use different assessments, there are quizzes on music theory, research papers on music history and the will create and submit videos to keep track of weekly progress are submitted via google classroom. This is both an assessment and a celebration of learning, it is always fun for students to compare videos of themselves playing at the beginning of class.
The videos will be marked using attached rubric. (as soon as I can figure out how to attach it)
Special Considerations
One drawback to a blended class is not all students will have access to internet. The online portion of this class could be looked at as enrichment, but is not necessary. I have access to iPads and chrome books for students to use during school time, they can be given time to do their weekly video during class to ensure they have access to everything they need to submit their work. If they cannot use google classroom to supplement their learning at home, then I would have to meet their needs in either more face to face time, partnering them with someone with similar learning goals, or finding ways for them to access the online material.
Anyone have any online guitar resources??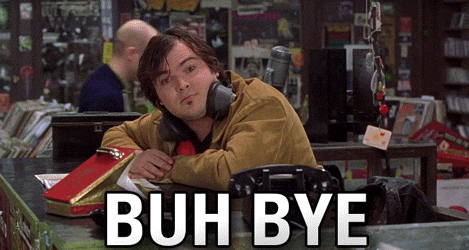 Guitar 90- outcomes
| | |
| --- | --- |
| Aural Skills AS10.1 Demonstrate aural perception of expressive and structural elements at work within a musical composition | Identify expressive elements such as dynamics, timbre and articulation in a selection of music, both studied through listening and playingIdentify structural elements such as pulse, tempo, and pitch in a selection of music, both studied through listening and playingIdentify musical styles from within historical and cultural contexts studied (ex. Rock, Jazz, decade music, etc.) |
| AS10.2 Activate the inner ear to facilitate interpreting written musical ideas | Create a simple original guitar compositionRearrange a well-known folk or traditional song through changing musical elements of the song. |
| AS 10.3 Demonstrate increased skills with ear training | Demonstrate the ability to tune the guitar by matching pitch.Demonstrate chord recognition (major, minor, dominant 7th) through playing a variety of music.Use rote playing to demonstrate melodic echoes or dictations. |
| Music Literacy ML 10.4 Use musical notation and tablature to interpret and express musical ideas. | Play a variety of music demonstrating their understanding of tablature.Use musical notation or tablature in a small original composition. |
| ML 10.5 Demonstrate understanding of music reading abilities including treble clef notes, rhythmic values, time signatures, pick up notes, key signatures, etc. | Identify all notes in first position in treble clef.Identify rhythmic values (quarter notes, half notes, etc.) in own music and the music of others.Play rhythmic values in a variety of time signatures (2/4, 3/4, 4/4).Explore a variety of musical symbols such as repeat signs, tied notes, pick up notes, etc. |
| ML 10.6 Demonstrate understanding of musical techniques such as scales, chords, chording techniques, and finger picking. | Identify and play major scale construction (in three keys) in first position.Play a full chromatic scale in first position.Play a variety of open string chords as well as E form (six string) barre chords.Play music using a brush stroke with thumb, nail or pick.Demonstrate to use the fingerstyle arpeggiation of chords using p‐i‐m‐a |
| Interpretation/Appreciation/Decision-Making IA10.7 Understand and appreciate musical expressions from a wide variety of cultural and historical contexts. including contemporary societies | View and listen to a range of traditional and contemporary music selections from around the world.Explore and share brief biographical and historical information arising from the repertoire studied.Use the Internet and other sources to identify, discuss and analyze musical expressions from a variety of different cultures and periods throughout history. |
| IA 10.8 Understand and interpret musical works from a variety of cultural and historical contexts | Perform a particular type of music in a stylistically appropriate manner. (styles may include jazz, folk, rock, etc.)Recognize and identify the significant stylistic characteristics of the music of various historical style period. |